Who needs to register?
While OFTEC registration is aimed primarily at installers or service and maintenance technicians, it is also available for other roles within the industry.
You should register with OFTEC if you install any of the following:
Liquid fuel fired heating or cooking appliances
Liquid fuel tanks or other equipment associated with liquid fuel fired appliances
Central heating and hot water systems (including unvented hot water)
Renewables including: heat pumps, solar thermal or biomass systems (with or without MCS registration as required)
Solid fuel burning appliances (log burners, open fires or other room heaters)
Solid fuel burning appliances with space heating and hot water heating connected. 
Domestic fixed low or extra-low voltage electrical installations – Electrical (Part P)
You should register with OFTEC if you service or commission any of the following:
Oil-fired boilers, cookers and associated equipment
Solid fuel burning appliances
OFTEC also offers registration for:
Oil heating specifiers, consultants, trainers or assessors (non-operative registration).
Several schemes under one roof
Add MCS, PAS 2030 or TrustMark to your registration so that you can access government funded installation work. 
Benefits of OFTEC registration
If you work in the heating industry, OFTEC registration will benefit your business. Joining OFTEC will demonstrate your competence to potential customers, as well as providing many other advantages.
OFTEC is recognised by governments, manufacturers, distributors and consumers for its commitment to excellence. Through our network of approved training providers, our business audits and inspections and comprehensive technical support, we can help your business succeed.
The benefits of OFTEC registration include: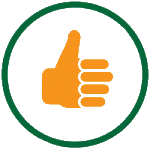 Self-certification
Self-certificate your installation work* – avoiding the time and expense of applying for building notices and the need for building control inspections. *In England, Wales, the Channel Isles and Isle of Man.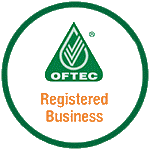 Show your competence
Certificates, identity badge, van sticker and use of OFTEC logo that prove your competence to customers. Some funding schemes stipulate OFTEC registration to secure work.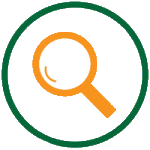 Company listings
Free listing on OFTEC's Find a Technician search tool to help you win more business through free business referrals.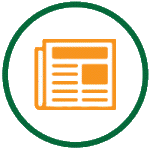 Latest industry news
Free quarterly magazine and monthly email newsletter to keep you informed on the latest industry news, technical updates and changes to building regulations.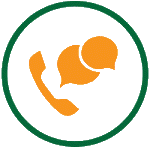 Technical advice
Free technical advice by phone or email, electronic updates to OFTEC technical publications and access to technical information through the exclusive 'technician hub'.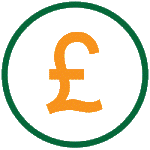 Exclusive discounts
A range of discounted products and services available from our carefully selected partners. Including insurance.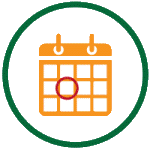 Events and marketing
Take part in OFTEC events and request FREE guides you can give to your customers to help demonstrate your professionalism.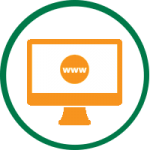 OFTEC Direct online shop
Buy all your essential equipment, control documents, warning stickers and more. Only available to registered technicians. 
How do I apply?
All registered businesses are eligible for these benefits - why not join the growing ranks of OFTEC registered businesses and apply for registration today?