Non-operative Registration
If you're involved in the heating industry but don't work on site, OFTEC can offer you 'non-operative' registration. This is ideal if you're managing a business, specifying and pricing work or involved in training and education. Holding OFTEC non-operative registration means you continue to receive the benefits of OFTEC registration:
Regular industry updates
Quarterly magazine and monthly e-newsletter
Free technical support
Access to the online technician hub for technical notices and book updates
Discounts on industry products at in our online shop.
The non-operative registration scheme is not accredited to BS EN ISO/IEC 17065, this means that you will not be able to access the OFTEC work notification system for self-certifying installation work.
To register as a non-operative you must hold a current assessment/qualification for the categories in which you wish to register. Assessments still need to be renewed every five years and you can still opt to register for either one year or five years (five years for the price of four).
Before you apply
Have you read our how to become registered page to ensure you have everything in place ready for your OFTEC registration?
Ready to apply?
Click on the map or button below to start your online application: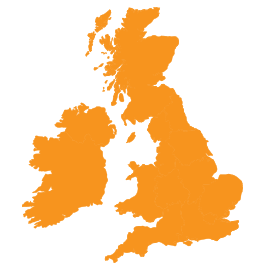 Apply online
(England, Wales, Scotland, Northern Ireland, Republic of Ireland, Isle of Man, Jersey and Guernsey)
Completing the form online speeds up the application process, but if you having technical difficulties and are unable to submit the online form, we can send you a paper version by post for you to fill in by hand, please contact our registration team.