Protect yourself with insurance
Insurance protects both you and your customers and creates confidence in your business.
OFTEC registered businesses must hold and maintain sufficient public liability insurance being no less than two million pounds sterling (£2.0m) or 2.8 million euros (€2.8m) at all times. If the insurance expires and is not maintained, or is invalidated, the registered business must inform OFTEC immediately and cease carrying out work under the OFTEC banner until cover is re-instated. Where design work is undertaken, it is recommended that the registered business holds a minimum of £250,000 Professional Indemnity Insurance or as appropriate for their scope of work.
Through our selected insurance partners, OFTEC offers specially negotiated business insurances for registered technicians and the businesses they work in.
In partnership with Trade Direct
Trade Direct Insurance has access to a range of insurance cover from over 20 insurers, including some of the most well-known names like Ageas, Allianz, Aviva, Axa, Covea, NIG, Zurich, and many others.
Up to £10 million, Public Liability cover for your business needs
24 hour tools cover available
Get £50 cashback from them when you buy a van insurance policy too!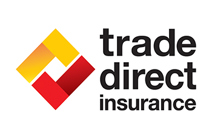 Why Trade Direct Insurance
We've partnered with Trade Direct Insurance for over 15 years to provide our OFTEC registered installers with a wide range of business insurance policies.
Save 10% with B&Q TradePoint
Feefo™ Platinum Trusted Service Rated
Expert UK telephone support
Specialists in Tradesman Insurance
Call the UK based team on 0800 0280 380 or request a call back from Trade Direct Insurance here.
TD0319-2302
OFTEC is an Introducer Appointed Representative of Trade Direct Insurance. Trade Direct Insurance Services Limited (company number 1580129). Registered office Mill Pool House, Mill Lane, Godalming, Surrey, GU7 1EY. Trade Direct Insurance Services Ltd is authorised and regulated by the Financial Conduct Authority (FCA), firm registration number 307734. You can check this by visiting the FCA website at www.fca.org.uk/register or by contacting the FCA on 0800 111 6768