Careers at OFTEC
Have you ever thought about working for one of the best known registration schemes for heating technicians?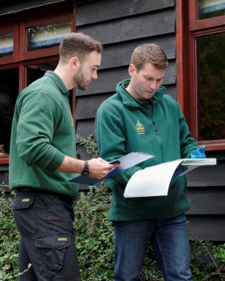 Regional Inspector - Inspection Services
The heating industry is changing fast and OFTEC is looking for experienced heating engineers with wide-ranging skills and experience to join our expanding team of field-based contracted inspectors.
OFTEC inspectors carry out the valuable work of auditing heating business and checking individual competence through on-site visits. As well as registering oil and solid fuel heating businesses there is increasing demand from renewables installers, so our inspection team needs to meet this new demand.
We have immediate vacancies throughout Great Britain for applicants that have in-depth experience of oil and other off-gas grid heating technologies including renewables.
Working under a service level agreement this is a great opportunity to be your own boss but also represent a long-established registration scheme operator in your area and help maintain the high standards of work our registrants provide to consumers.
To discuss this opportunity, please contact John Vinter Inspection Services Manager or call on 01473 618 558.