OFTEC Events
Obviously the Coronavirus pandemic has had an impact on trade events taking place across the country, some have moved online and some have rescheduled for 2021 / 2022. 
We are planning to bring you some online events in 2021 - the first of which will be a series of webinars to support businesses and technicians contemplating diversifying into heat pump installation.
Want OFTEC to participate in your event?
Please contact our marketing team to discuss.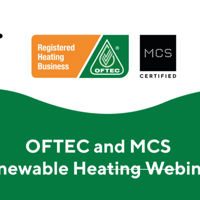 12th | 19th | 26th March
| Online
Ever thought about working with heat pumps or other renewable heating systems? Heat pumps are currently government's preferred option in heat policy designed to reduce carbon emissions from homes and there are ambitious aims to install 600,000 heat pumps every year from 2028 in the UK which is a huge business opportunity for heat pump installers.
Full details
---